COMMONWEALTH
Colorado's Oldest Apartment Firm
Number One in Sales Since 1975
This Paragraph SAYS IT ALL...
COMMONWEALTH, COLORADO'S OLDEST APARTMENT FIRM, HAS CLOSED MORE COLORADO SPRINGS APARTMENT COMPLEXES THAN ALL OTHER COLORADO APARTMENT FIRMS COMBINED!
Apartment Sales Report 2010 [Click Here]
Apartment Vacancy Report 1st Quarter 2011 [Click Here]
#1 in Apartment Sales since 1975!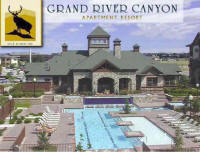 Grand River Canyon Apartments
440 Units - $34 Million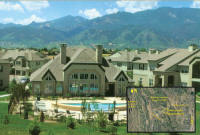 The Oasis Apartments
252 Units - $25 Million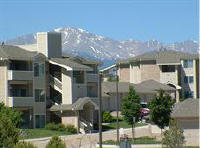 Sunset Ridge Apartments
240 Units - $21.6 Million
Commonwealth, Colorado's oldest apartment firm, continues it's record-setting sales pace.
Ron Spraggins, CCIM and his two sons, Ryan & Shane, closed the largest apartment sale of the decade with the 440-unit Grand River Canyon closing. The sale is also the second largest in history, only a sale in 1996 of 496 units is larger.
Ron and his sons represented both the buyer and the seller. The complex had previously been listed with a "national" firm with no success.
The Spraggins Team sold the project to a local client of theirs since 1990, proving once again that "REAL ESTATE IS A LOCAL MARKET."
The Spraggins Team has also sold the Oasis Apartments, a 252 unit luxury complex in Kissing Camels, the Sunset Ridge complex-240 units for $21.6 million, and the Willows at Printer's Park-220 units for $18.9 million.
Ron Spraggins, CCIM, Founder and President of Commonwealth, has personally closed over 120 apartment complexes, more than all other Colorado apartment brokers combined. Notable sales by Spraggins include Grand River Canyon (440 units), Wildridge (305 units), Windmill (304 units), Timberlane/Tanglewood (260 units), Oasis (252 units), Sunset Ridge (240 units), Willows (220 units), Normandy (206 units), Garden Terrace (196 units), Broadmoor Villa (102 units) sold 3 times, the award winning Glen Pond apartments, etc.
We have over $200 million in liquid funds for apartments. Call for quick price we would pay for fast closing!